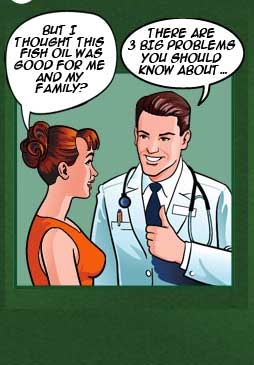 Make sure your sound is turned on!
Please wait up to 10 seconds for the video to load


The video presentation above will not only reveal how to choose an omega-3 fish oil that can help prevent cognitive decline, heart issues, and your inability to lose fat… it will teach you real methods to achieve optimal health. Learning how to reverse the "fat-cytokine" cycle alone will have dramatic effects on your brain and your waistline. Remember: Watch the entire video, as I save the best for last. Video not working? In a hurry? Click Here For A Transcript.